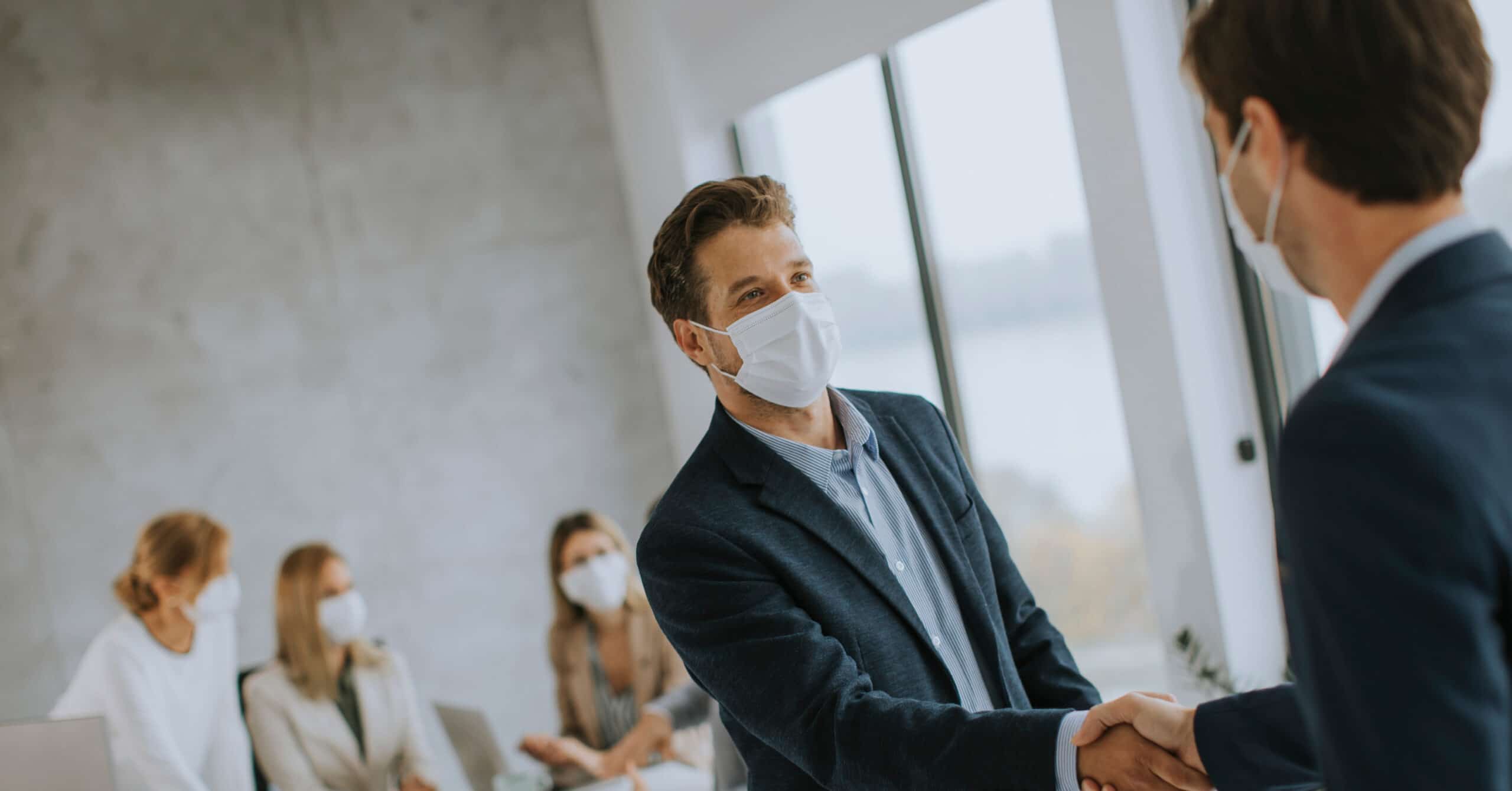 09 Apr

The Pros and Cons of a Managed Services Provider

A managed services provider (MSP) will help employers gain visibility into their contingent workforce program, mitigate compliance risks associated with engaging contingent workers, and provide greater access to qualified talent. An effective MSP allows employers to focus on driving the business forward with the right talent at the right time.

With an ever-changing workforce continuing to drive business strategies, employers around the globe are challenged with augmenting their workforces to adapt to an uncertain world of work. For many business leaders, the solution is to operate a more flexible workforce with contingent workers who can be engaged on a contract basis with the ebb and flow of business and service demands. However, managing a contingent workforce comes with its own set of unique challenges—many of which can be solved by partnering with a trusted MSP.
Why do organizations partner with a trusted MSP?
An effective MSP will have the information technology (IT) infrastructure, expertise, and remote monitoring and management solutions in place to provide employers with complete visibility into their contingent workforce.
At its most basic delivery level, an effective MSP will help an organization streamline and manage its entire contingent workforce by improving efficiency, controlling costs, and mitigating the fines, penalties, and reputational damages associated with certain contingent workforce risks. This service is critical to ensuring compliance.
How do you choose the right MSP? While early managed services models focused on process improvements and cost savings, more mature MSPs, however, are now seeking ways to increase access and service delivery of talent while reducing time to hire.
Is a trusted MSP right for me?
The right MSP will require organizations to have a minimum amount of contingent worker spend in order for the relationship to be successful and self-sufficient. When deciding whether or not a provider is the right solution for your organization's needs, there are some basic and more complex factors to consider.
Firstly, it's critical to understand how much contingent workers are currently costing your organization. It's a unique number to core business, yet can be difficult to account for, as nearly 60% of contingent worker costs are unaccounted for in the average business.
What are the advantages of an effective MSP provider? 
Many managed services are leveraging direct sourcing solutions for greater access to talent pools and niche skills. They are using alternative acquisition resources and technology like artificial intelligence (AI) and other initiatives that increase savings while ensuring quality talent engagement and retention. 
The right MSP can help your business save time and money along with other advantages:
Greater visibility
Managed services will help employers gain visibility into enterprise-wide contingent workforce spend. Technology used by managed services provides insights into important metrics like spend, time to fill, candidate quality, placement turnover, and more. Managed services allow employers to measure their contingent worker program against their business goals.
Stronger compliance
A contingent workforce will come with many benefits, but it also brings increased risk to both small businesses and enterprise organizations. The most common risks include worker misclassification, co-employment issues, as well as unemployment and workers' compensation claims.
Organizations that partner with the right MSP for their contingent worker needs will shift the hiring compliance burden to that managed services organization. This puts the onus on the MSP to mitigate the risks associated with a contingent workforce and ensure compliance. MSPs will provide external expertise on local, regional, and global compliance regulations. Business owners will also benefit from the external expertise provided by a managed services partner on local, regional, and compliance best practices.
Quicker access to larger talent pool
Managed services will provide employers with access to a greater talent pool by building more strategic relationships with vendors that are directly sourced or through other hiring vehicles. Experienced contingent workers can often be engaged at short notice. This results in immediate and expert solutions to urgent project needs. Increased flexibility managed services organizations work with an extensive supplier base, and your trusted MSP will have relationships in place that can find the skills required when the need for resources has been identified.
Improved operations
MSPs have the expertise to make more informed hiring decisions at the time of need. They also have the processes and systems in place to manage and mitigate the risk of contingent worker onboarding and administration across the entire worker lifecycle. As for employer branding strategies, managed services organizations can work with both small businesses and enterprise organizations to develop a unique employer branding strategy that will maintain consistency throughout the entire recruitment lifecycle.
Better data management and predictive analytics
MSPs invest in sophisticated and powerful IT tools that provide business leaders with the ability to identify issues occurring around things like skill needs, spend, vendor performance, and more. This technology provides recruiters and hiring managers with the infrastructure required to make better data-driven decisions. It also gives insights into how your organization is engaging and managing contingent talent. Access to the best MSPs also results in the use of cutting-edge technology that allows employers to automate many of the major business processes of contingent workforce management. This results in real-time performance data and actionable insights.
MSPs continuously invest in their technology stacks to ensure that their client organizations have access to the most innovative tools and processes available for contingent talent engagement and management.
Managed IT services and break/fix maintenance
As technology continues to evolve, the means to support IT must also evolve along with it. However, many business owners don't have the systems in place to effectively manage their ever-growing networks and platforms—leading IT teams to become overwhelmed with issues and break/fix maintenance related to issues surrounding backups, patches, updates, and security. Managed IT services present a solution to these challenges.
In today's workforce, employers can't risk the uncertainty that comes with relying on maintenance. A managed IT services provider focuses on prevention rather than reaction, and will monitor issues before employees or customers experience any disruption to services. As everyone continues to adapt to the new world of work, it's critical for business owners to have reliable technology in order to achieve their workforce and overall objectives. Outsourcing managed IT services will ensure business owners have reliable access to technology that sources the right talent at the right time.
Disadvantages of a managed services program
While there are many advantages to a partnership with an experienced managed services program, organizations may also experience disadvantages with their program if proper communication and expectations are not set from the beginning of the relationship. These may include:
Lack of a total workforce management strategy
The relationship between the MSP and the client organization is typically handled by the company's procurement department. Human resources (HR) functions may not have insight or control over the workers managed within the MSP program. If organizations continue to operate their internal workforce programs in silos, then it may prevent a cohesive total workforce management strategy.
Minimal industry-specific expertise
Some MSPs, specifically vendor-neutral MSPs that are independent of any staffing affiliation, may lack insight into your industry-specific staffing needs. To ensure quality candidates, it's important to make sure your organization partners with a provider that is able to develop a deep understanding of your workforce needs.
Lack of talent risk
Some managed services models, such as a master MSP model where a company engages only one supplier, can result in a lack of competition. If a company cannot competitively acquire the talent it needs, then it's critical that the company have a solid direct sourcing strategy in place. Some managed services models, such as a hybrid program that blends vendor-neutral and master supplier models, can add complexity to your program as it offers both recruiting and managed services. This will require multiple teams to work with your company. For this reason, it's important to ensure that all internal and third-party business functions have a clear and concise management program in place.
The Role of a trusted MSP
Organizations that require the services of an effective MSP should ensure to engage a provider that offers transparency and visibility across their entire workforce. This will help drive better data-driven decisions. A trusted third-party MSP should be committed to advising on the best solutions available to meet an organization's goals. It should also deliver innovative services that transform the acquisition and management of talent. This is done by listening to an organization's unique service needs and tailoring a solution that delivers both short and long-term value across an entire contingent workforce.
Are you interested in learning more about the advantages of a third-party MSP?
Download our free case study to learn how Flextrack's MSP solution helped one client save on contingent workforce costs and more.