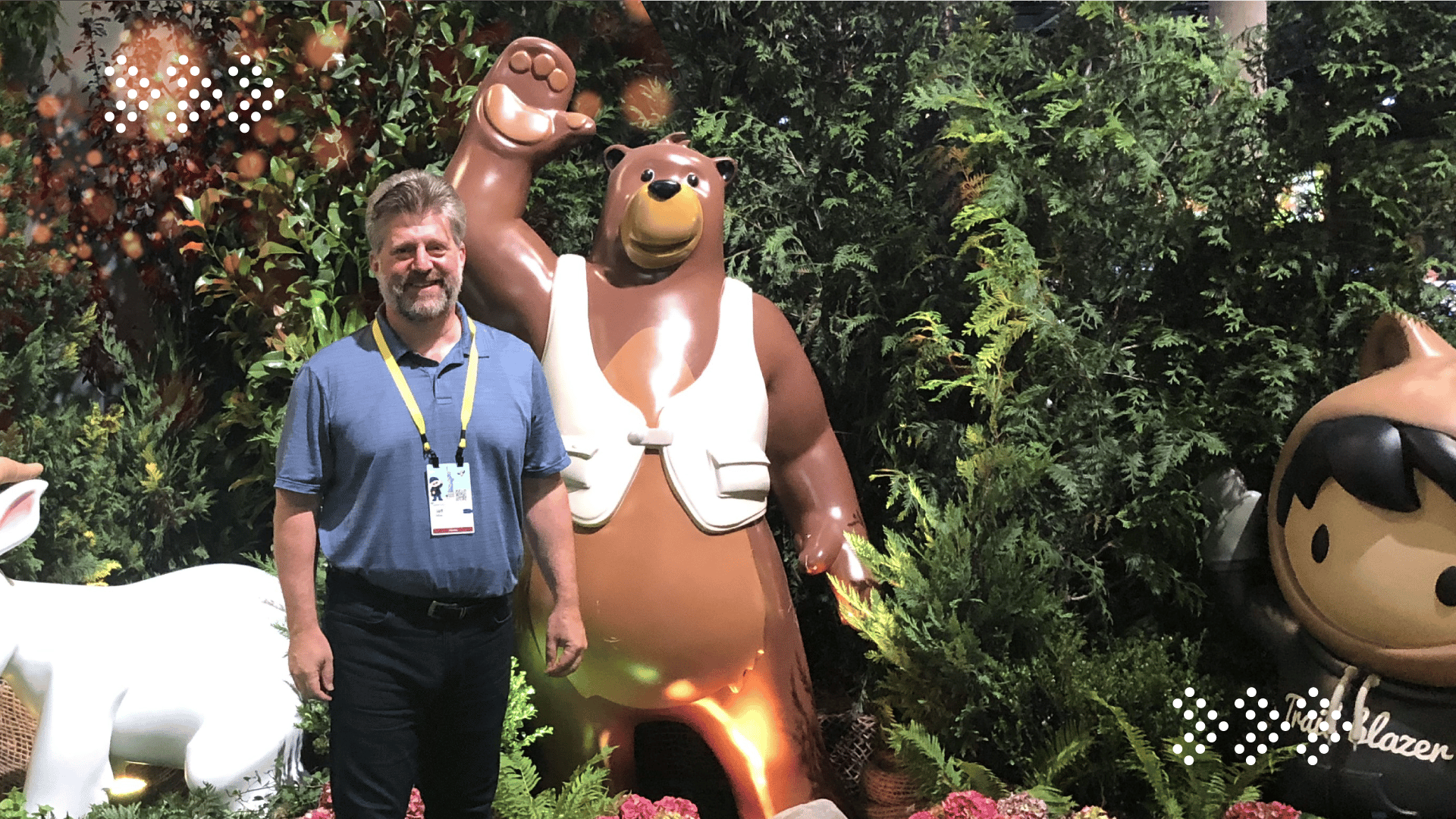 29 Jun

Dispatch From Salesforce World Tour NYC: Relationship Management Transforms the Extended Workforce Experience

Employee experience is coming to the extended workforce. 

In January, I joined Flextrack, an extended workforce solution, to help enterprising organizations cultivate their non-employee workforces with an amazing team of experts and a platform as a service (Paas) architecture built on Salesforce. 

Last week, the Salesforce World Tour NYC event was the first experience I had with all the applications, partners and innovations that the cloud-based customer relationship management company is bringing to its ecosystem. I couldn't be more excited.

Below are a few highlights from the event on how Salesforce's ecosystem is transforming the employee experience. I've also included some opportunities for the extended workforce.
Slack – A "Digital HQ"
By now, you should have heard of Slack, which is a messaging and collaboration hub whose acquisition by Salesforce brought a whole new way of communicating and organizing work. Slack has now positioned itself as a "Digital HQ," which is an engagement layer bringing the best workforce tools and applications to organizations competing for skills, including the extended workforce. 
The ability to connect non-employee workers with guest access and shared channels is built into Slack. This allows participants from the extended workforce to quickly and seamlessly join work streams that are in progress, as well as give organizations the opportunity to communicate with their non-employee workers in a collaborative and compliant manner. Even better, this access allows the extended workforce to benefit from the continued investments that Salesforce is making in Slack, including new features like sending video messages on the fly. 
A Consumer-Grade AppExchange
Everyone who has a smartphone is familiar with the App Store, which is a platform for distributing software applications for just about anything you need to run your life. Salesforce built the AppExchange as a cloud computing marketplace to bring consumer-grade digital experiences to the enterprise solution space. The AppExchange also supports a healthy ecosystem of innovation for digital business enablement while lowering the cost to create and certifying and distributing applications as needs and preferences arise in the market.
The AppExchange includes personalized experiences and "magical pre-filled connectors" (as described by a Salesforce World Tour NYC presenter) to shorten time to value for these applications and to allow for easy provisioning of just about any digital workplace tool. In the extended workforce, these tools can include apps that streamline and simplify profile submissions, background checks and onboarding processes alongside apps like Textio that can screen skill markets and assignment ads for attractiveness and unconscious bias. 
The takeaway here is that extended workforce program managers now have an entire universe of tools they can bring to their non-employee workers to substantially enhance efficiency, oversight and experience while advancing important strategies like diversity, equity, inclusion and belonging.
Easy Integration of Solutions and Analytics
One of the top benefits of the Salesforce PaaS architecture for solutions like Flextrack is MuleSoft, a unified platform for automated application programming interface (API) management. MuleSoft can dramatically increase an extended workforce program's ability to integrate with other enterprise solutions, including enterprise resource planning (ERP) and human capital management (HCM). In addition, MuleSoft Accelerators are collections of specifications, documentation and templates with built-in best practices to expedite integrations and adoption across industries and platforms. 
In addition to the built-in security and governance available through MuleSoft, extended workforce programs can now quickly and easily assemble data from a number of enterprise solutions to extend people analytics to the non-employee workforce. This is very important as non-employees make up between 30% to 50% and more of the average organization's workforce. Imagine extending your people analytics practice to non-employee workers while maintaining policies and mitigating employment risk associated with the extended workforce. 
Enabling the Entire Extended Workforce Ecosystem
At its core, Salesforce is about relationships. Historically, solutions in the human resources (HR) space have focused first on processes and workflows in pursuit of efficiency and control. While solutions built on Salesforce can provide these functions, including low-code and no-code workflows, the primary focus is on enabling relationships and ecosystems that create value. Bringing this perspective to the workforce, including the full-time equivalent (FTE) and non-employee segments, offers an entirely new paradigm in the way businesses engage their workforces while enabling people and organizations to interact and generate value. 
One example of relationship-orientated workforce enablement was provided by Ted Potter from FinancialForce. Ted's presentation covered "Advanced Resource Management" for professional services built on the Salesforce platform. It was enlightening to see the combination of capacity forecasting, heat-map dashboarding and skills-based workforce planning built on Salesforce tools and analytics. The parallels for extended workforce programs are remarkable. 
How can you reimagine an extended workforce with the Flextrack solution that's built on Salesforce? Let us show you. 
Jeff Mike works closely with HR, Procurement and IT leaders to design extended workforce ecosystems that fuel and future-proof enterprise talent strategies. Jeff brings over 15 years of experience leading HR functions, along with five years leading global HR- and workforce-related research, to combine the best thought leadership, business practices, and platform technology into purpose-built solutions.