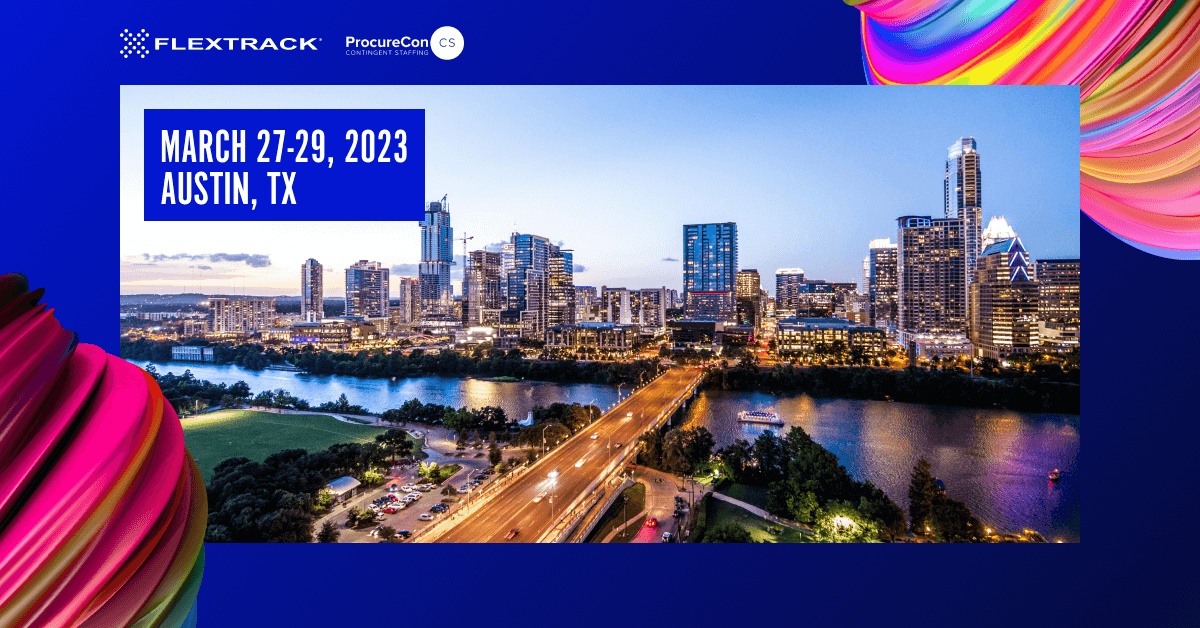 23 Feb

Expect BIG in Texas. It's Flextrack at ProcureCon.

ProcureCon 2023 in Austin, Texas offers a unique opportunity for leaders in procurement and the extended workforce management fields to gather and explore the latest trends and technologies that move the needle for business growth and employee experience. Attendees have unique opportunities to learn from industry experts, network with peers, and discover the latest tools and strategies for managing the extended workforce.

As a premier sponsor and keynote speaker at ProcureCon, we are excited to drive the conversation and engage with other leaders in the space on how procurement and extended workforce management can join forces to achieve success in future-proofing extended workforce strategies, growing talent ecosystems, accessing workforce visibility, and diving into the technology behind what makes it all possible. We are looking forward to sharing our expertise and valuable insights, and of course, to having a good time with partners and eventgoers.

The Flextrack Experience

At ProcureCon we will host exclusive experiential events that give attendees a flavor of the spirit of Texas and what thinking big and bold means. The world of work continues to evolve at a breakneck pace, and market shifts bring to the fore even more changes.
Now is the time for our community to have a robust discussion on what total talent management means for both businesses and the extended workforce. That's why in addition to hosting a breakfast and keynote on main stage at ProcureCon, we're creating new forums for leaders to engage, gain insights, and have some Texas-sized fun at the same time.

Private Texas Rodeo Show at Lonestar Ranch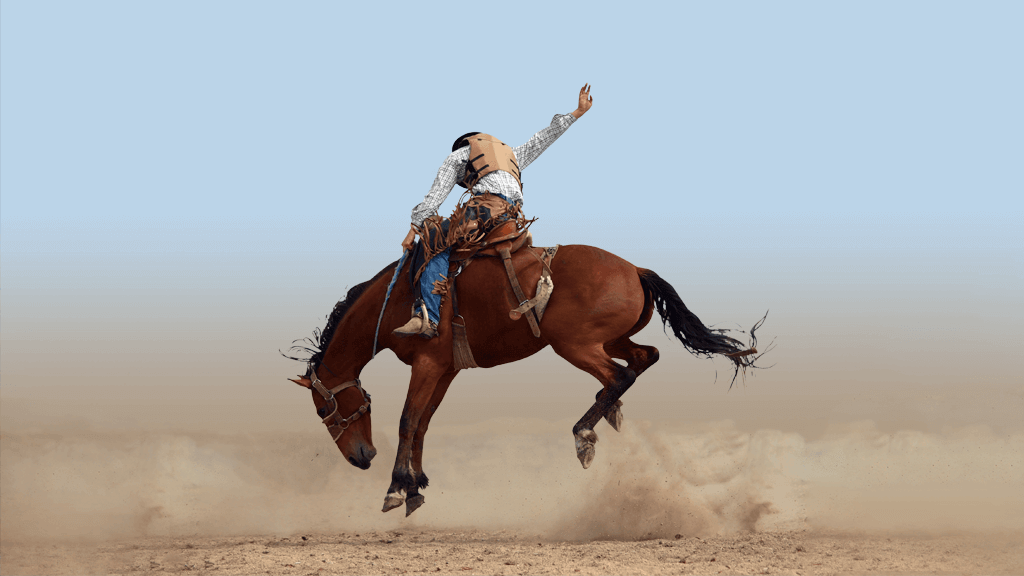 March 27 – 4:00 pm
Join us for a one-of-a-kind private rodeo experience at Lonestar Ranch. You'll enjoy the extraordinary skills of Austin Cowboys and Cowgirls as they tame bucking broncos, display their mastery on horseback with some barrel racing, and showcase their prowess by roping longhorns. Get inspired to jump in for some 1-1 time with the ranchers and try your hand at learning roping skills yourself. The Ranch is serving an unforgettable BBQ dinner menu with libations, and you'll finish off the evening in true Texas ranch tradition – toasting S'mores around a campfire.

This event is the perfect way to unwind from your travels as you prepare to attend the ProcureCon conference. Network with leaders in the field and learn about the latest trends and technologies in contingent workforce management.

Boat Cruise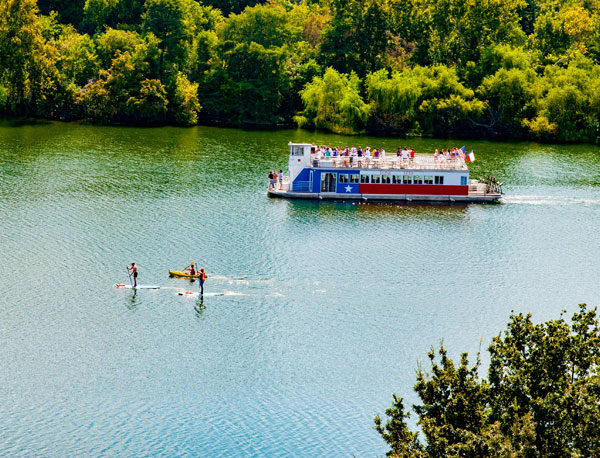 March 28 – 6:30 pm
After a day immersed with the general session, breakouts, and the exhibit hall, join us for a private sunset cruise that promises to be the highlight of your trip. Soak in the stunning Austin skyline as you listen to a live band serenade you with jazz, folk, and bluegrass music that will have you celebrating into the evening.

Indulge in the tastes of Austin as you savor the delicious local flavors of world-famous Texas BBQ, hand-crafted drinks, and fare from the Four-Diamond Hyatt Regency Hotel.

This cruise is an escape from the hustle and bustle of the city and a step into experiencing Austin from a one-of-a-kind, new perspective everyone wants to be a part of. Unwind, enjoy, and network with leaders and peers in the industry.
Innovation, Networking, and Exclusive Events: Get Ready for Insights into Procurement and Contingent Workforce Management at the Conference
Breakfast Panel: Future-Proof Your Extended Workforce Strategy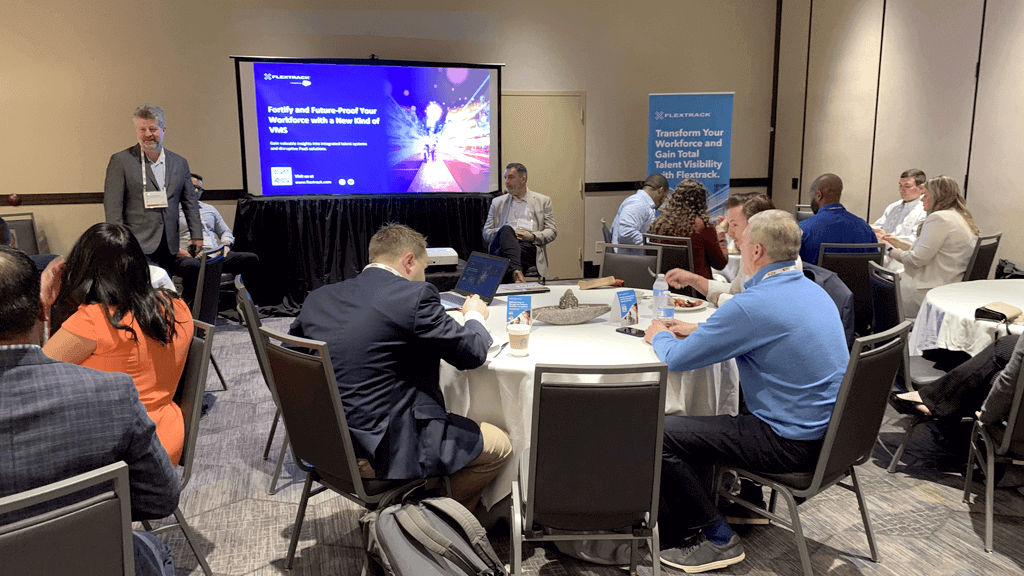 Speakers: Matt Moloney, Jeff Mike
March 29 – 7:30 am

We'll start with a panel featuring Flextrack's Matt Moloney, VP of Sales and Alliances, Jeff Mike, Head of Insights and Impact. Together, they will discuss the opportunities for shaping new workforce strategies with smart, agile technologies to future-proof your access to talent.  
Attendees to the breakfast panel will gain essential insights into: 
The shift from supply chains to a connected ecosystem of talent, partners, and technologies to fuel your workforce and enterprise strategy, including internal and external talent communities.

How Platform as a Service (PaaS) sets the foundation for agile access to limitless, untapped sources of talent, technology, and intelligence.

How total workforce visibility and intuitive analytics enable C-level priorities like cost containment, corporate brand, strategy execution, and DEIB in extended workforce solutions.
Walk away with insights and some custom Nike Air Force 1s!
Keynote: The Extended Workforce: Here for Good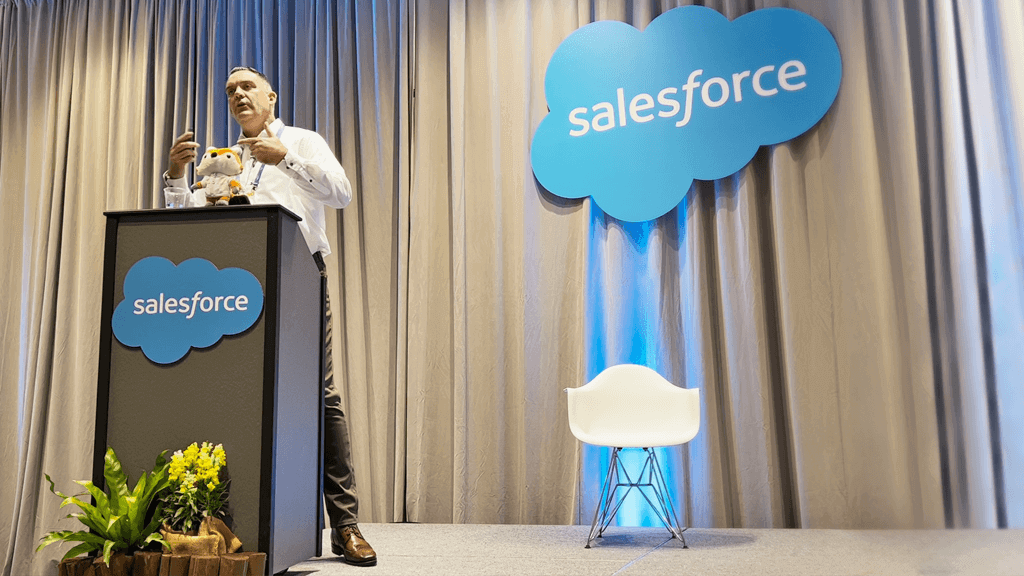 Speakers: Matt Moloney, Jeff Mike
March 29 – 9:30 am
Join our keynote session to explore the challenges of managing a growing extended workforce. Our experts will discuss strategies and technology that can help organizations stay future-proof and ahead of issues that impact traditional contingent workforce management models.
Learn how organizations are considering incorporating extended workforce in well-rounded ways, including DEI initiatives, while addressing traditional risk concerns.

Hear real-life examples of companies realizing the power of their extended workforce and gain insights on enhancing non-employee workforce experiences and future-proofing your company through empowerment.
Discover the benefits of building pipelines to quality talent, growing resiliency, and enabling transformation goals to become the company of tomorrow.
Here for Good. At Booth 300. In Texas and Beyond.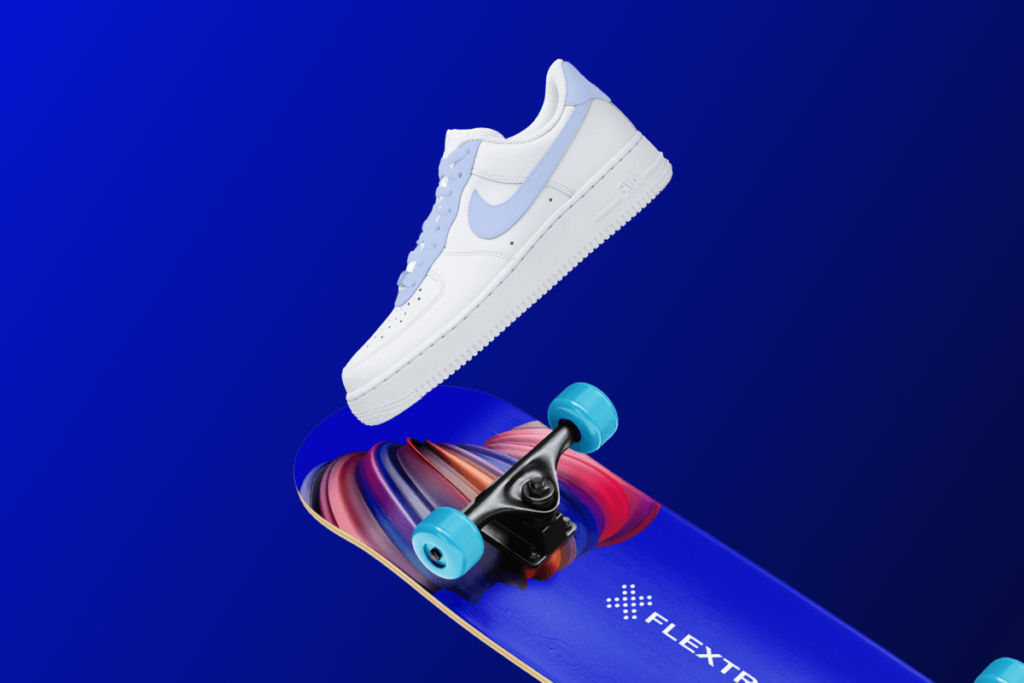 Flextrack unlocks potential for people, business and communities. For us it is all about creating positive outcomes wherever we are present.

We invite you to visit us at booth 300 as we partner with Together we Rise, a non-profit dedicated to helping youth in communities of need in Austin and all over America. Spend a couple of minutes building skateboards for children who need a constructive outlet after school or an additional mode of transportation to get home when their academic day ends.

You'll have a part in driving change where it is needed, fill a supportive need, and directly connect with the Austin community for good. What's more, you'll also have an excellent chance of walking away with one of several custom, exclusive Nike Air Force 1s, up for grabs.

See you at ProcureCon.
Vic is an accomplished leader who brings 20 years of experience leading marketing and communications at some of the world's foremost technology companies. Vic previously led global marketing and communications at Ingram Micro Cloud helped launch the CloudBlue brand and led digital marketing for the PaaS business. Before Ingram Micro, Vic led the Global Marketing Team at Printronix. He oversaw programs and initiatives to merge the company with TSC Auto ID and form a new independent brand. Vic held senior marketing positions at Havas Worldwide and IBM earlier in his career. He received his Bachelor of Arts Degree from Bond University, his MBA from the University of La Verne, and is a graduate of the Performance Leadership Program from Cornell University.