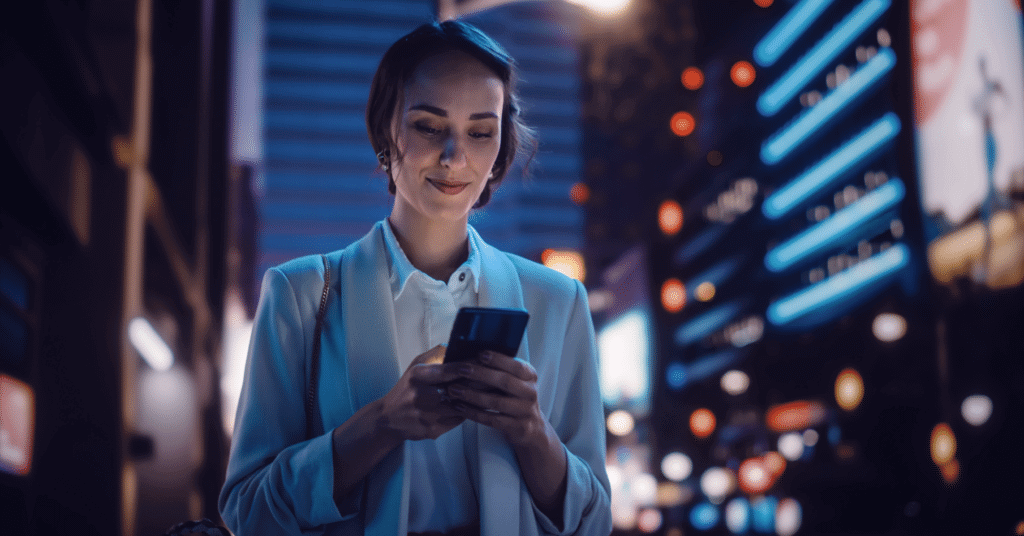 02 Mar

Leading Continuous Transformation

In my previous posts, I focused more on how to combine value-added systems and service providers into a single platform to transform your extended workforce. Today, I want to discuss an approach to help lead either the successful launch of initiatives, the implementation of new enterprise technologies or even the revamp of internal leadership. As we all continue to embrace progress, leaders need to achieve better outcomes by driving collaboration in a systematic way.

"Beauty School"
In my past work life, my boss sent me to a week-long leadership boot camp at the Center for Creative Leadership (CCL) in Greensboro, NC. Leading up to it, my boss would joke and say he's sending me to "beauty school." Jokes aside, he was a great leader and knew that after attending the boot camp, I would perceive leadership differently than before.

That training happened about 10 years ago. Since then, I have referenced a lot of the material in practice. However, there was one major concept covered that week that resonates with me to this day. As I lead teams and work with customers to implement new solutions, I use the concept called "Work Towards the Middle."

Leaders Need to "Work Towards the Middle"
My simplified version of describing the CCL's direction, alignment and commitment (DAC) model is that it's based on the notion that leaders need to work towards achieving it in order to generate successful outcomes. Collaborating and working with teams on accomplishing these three principles is where leadership truly happens as it ultimately brings success and joy to everyone involved.
Direction: A shared understanding of the common strategy and goals. Do we agree with the expected outcomes?
Alignment: Effective organization and coordination of work. Do we have the right people to perform the work? When do we need to get the work done?
Commitment: Personal commitment to the collective. In other words, it's not one person's success, but rather it's for the greater good.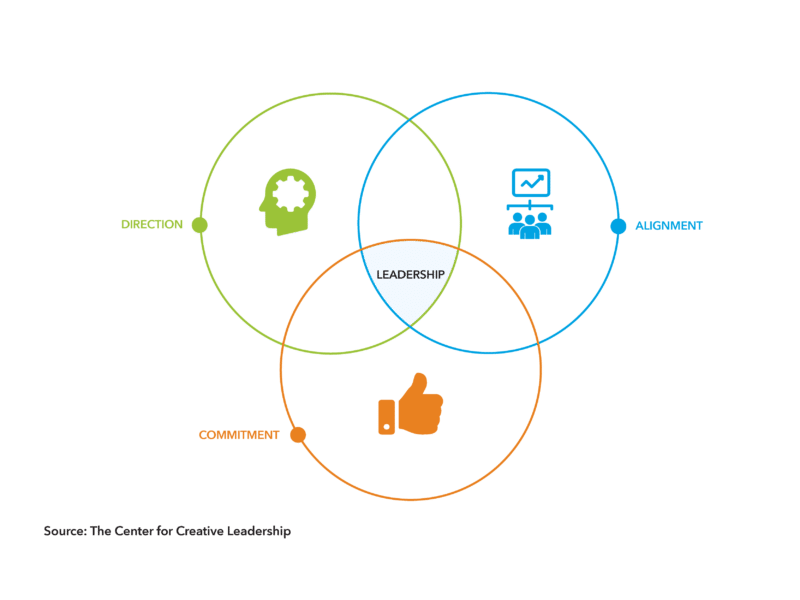 The DAC model doesn't work by itself. For it to be effective, you need two additional things:
People:  This can be obvious, but work doesn't get done by itself. You need to ensure that you have the right people in place in order to reach success.
Leadership Beliefs and Culture: This can be the company strategy or even a mission statement provided by the leadership team. The point is to ensure that the work being done is always aligned with the company's goals and culture.
These two things, in conjunction with the DAC model, are what's needed to generate successful outcomes. Your role as a leader is to always be "working toward the middle" where the three of these things intersect with each other. As part of the training at the CCL, we spent a lot of time discussing strategies and approaches. We had role-playing sessions to learn how to effectively collaborate and "work towards the middle." We also spent a lot of time learning how to assess the team or project to identify gaps. This helped us understand where to focus our time as leaders so we could get a team back on track. For me, this concept really hit home when I saw the illustration below which highlights what happens when one of these elements is missing. When I saw this for the first time, I was immediately able to recall a struggling or unsuccessful project that had these characteristics.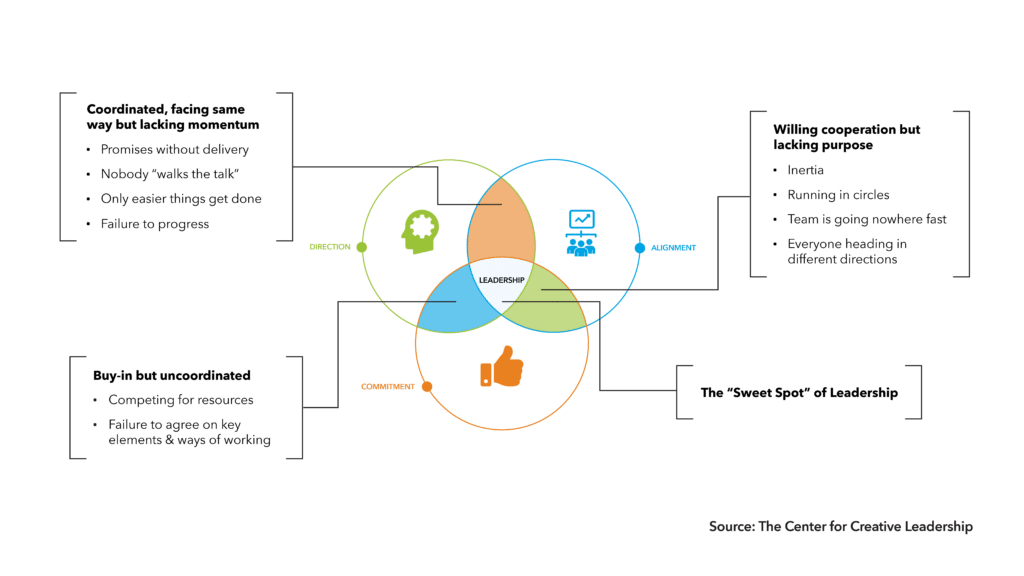 I specifically remember my boss using some of these terms. "Mark, we are marching in mud, we're going nowhere, let's get moving,"  or "this is all talk and no action, we need to get them to commit." This made me look back and think about what I could have done better to ensure we achieved DAC with the team.
I still return to this illustration whenever I start a new project or establish annual team goals. I also pull out this diagram when things may be going a little sideways on a project. 
This diagram reminds me of where I need to focus my efforts as a leader in order to ensure success. Working towards the middle is not easy. For some, it can be the hardest part of leading because it requires a high level of effective collaboration with all parties. However, the impact of great leadership is immeasurable.
In Closing
The next time you are on a project where things may have stalled or are not working according to plan, refer to the DAC model and see what characteristic is aligned to your situation. Maybe this will help you identify what's needed to get back on track and ultimately help you be a better leader for your team.
When you start a new project, ask yourself:
Are the leadership's beliefs, culture and strategies understood by everyone?
Do we know what we want to accomplish?
Do we have the right people participating?
Do we have the same level of commitment across all functional areas of the business?
Change is constant in the world of business, and leading digital transformation using the DAC model helps organizations realize their full potential. By working towards the middle, great leaders can champion the highest level of effective collaboration and accelerate the pace of change.
Want to learn more about Flextrack's extended workforce platform? Contact us.
Mark Zolkos Managing Director, Flextrack
Mark has over 25 years of experience in the workforce solutions industry. Mark has been responsible for implementing, operating, and transforming contingent workforce solutions for hundreds of organizations worldwide. Mark has also led technology teams that built and managed VMS solutions and other technology solutions to digitize and transform extended workforce solutions