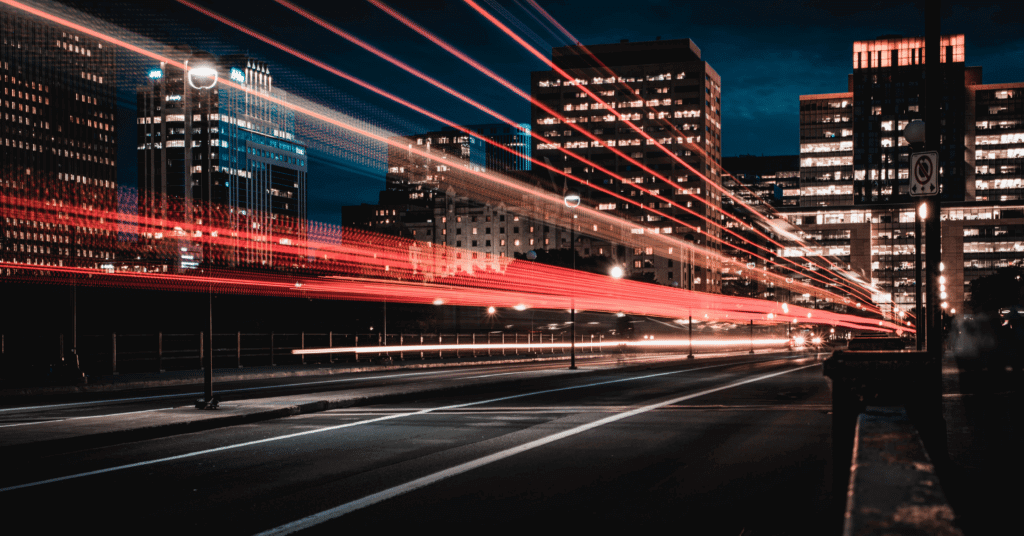 03 Feb

The Rise of Platform-As-A-Service: Why organizations are Adopting PaaS to Solve Critical Business Problems

In a recent post, I emphasized the difference between software as a service (SaaS) and a platform as a service (PaaS) for your Extended Workforce Program. More specifically, I highlighted how a platform of integrated value-added systems and service providers can unify and harmonize an organization's workforce program. In this second installment of my three-part series, I will explain why organizations have already deployed these Platform-As-A-Service solutions to solve today's business challenges. Understanding this adoption can help you rethink which technology might be the best for your Extended Workforce Programs (EWP).

 

Who is Adopting These Platforms?

Gartner, a consulting firm that's famous for Magic Quadrant reports, defines multiexperience development platforms, a form of PaaS, as tools that "provide a productive way to create rich, interconnected user experiences across web, mobile, conversational, digital twin, [internet of things (IoT)] and AR applications." [1] In their recent analysis of these tools, Gartner noted how specifically the adoption of these platforms would grow dramatically over the next four years:
By 2026,

three in four enterprises

will use a multiexperience development platform to build digital products

(up from 20% in 2021).

By 2026,

three in four enterprises

will use a multiexperience development platform to bridge information technology (IT) and operational technology (OT) application experiences (

up from 5% in 2021

).
In this study, Salesforce was recognized as a leader for the third year in a row. A robust development toolkit, the ability to integrate, the existence of AppExchange and the investment in innovation, are just a few of the reasons why Flextrack decided to build their extended workforce technology on the Salesforce platform. Salesforce has over 150,000 customers worldwide that leverage their customer relationship management (CRM) product, and they have seen significant adoption of their force.com toolkit. In fact, 75% of their customers have developed business applications using Salesforce development platforms, 87% of their customers have downloaded an app from the Salesforce AppExchange which includes 89% of the Fortune 500 companies.[2]
Managed Service Providers (MSPs) need tools to help them better serve their customers, drive better client engagement and make their operations teams more effective. A number of MSPs have deployed platforms like Salesforce to do just that. As their customers adopt these platforms, and with the ease of integrations, MSPs will be able to optimize their ability to drive customer satisfaction alongside the effectiveness of their teams. 
How PaaS is Accelerating Digital Transformation
The overwhelming need for organizations to digitally transform faster has everyone rethinking how to leverage technology. Users (Customers) in every functional business area are evaluating how technology can improve everything they do on a daily basis. With the adoption of the "digital world" and IoT, users are more sophisticated and have higher expectations. In this type of environment, platforms enable organizations to:
Drive Speed

– Quickly deploy new applications to address their sophisticated users' demands.

Adapt at Scale

– Developing specific features for different users is key to getting adoption. The ability to develop these enhancements in a timely manner is critical.

Enable Interconnectivity

– Easily connect value-added systems and service providers into a seamless experience for users. Organizations need access to state-of-the-art integration tools to enable and encourage real-time data interactions.

Mitigate Risk

– Leverage the latest security tools, requiring less management time for information technology (IT) staff members and supporting and freeing up IT resources for other business-critical initiatives.

Future-Proofing

– Technology evolves rapidly. Trying to stay relevant with this evolution requires dedicated focus, which may not align with your business goals. Deploying a platform that evolves with innovation is critical to better prepare yourself for future user demands.
In support of these strategies, studies have shown that organizations that have adopted these platforms have seen 57% faster development cycles, almost six times more line of business features, 83% less downtime and 29% increased productivity of their IT teams. [3]     
Evaluating your extended workforce tech? A multiexperience development platform will be critical.

Most companies have or will already have adopted this technology. Adding an extended workforce solution built on this technology, like Flextrack, can drastically simplify implementation and decrease IT involvement, which will ultimately lower costs while driving value.

It's a one-size-fits-one approach. Organizations need flexible technology to adapt to the different types of talent being sourced across the enterprise in order to get total talent visibility.

As organizations adopt these platforms, they will be looking for their talent technology partners to leverage similar technology to better integrate into their organization and drive a more unified user experience.
Flextrack recognizes the power of the platform. That's why the organization built a next-generation vendor management system (VMS) solution leveraging these future-proofing technologies.
 Stay tuned for my final blog in this series where I will illustrate how you can leverage the power of a platform to gain unmatched control and visibility of your Extended Workforce Program.
Want to learn more about Flextrack's extended workforce platform? Contact us.
[1] Gartner: Magic Quadrant for Multiexperience Development Platforms, by Arun Batchu, Adian Leow, Jim Scheibmeir, Van Baker.
[2] IDC: The Salesforce Economic Impact: 9 Million New Jobs by 2026, $1.6 Trillion of New Revenues for Customers, by John Gantz and Alan Webber.
[3] IDC White Paper | Business Value of Building Apps on the Salesforce Lightning Platform, by Larry Carvalho and Matthew Marden.
Mark Zolkos Managing Director, Flextrack
Mark has over 25 years of experience in the workforce solutions industry. Mark has been responsible for implementing, operating, and transforming contingent workforce solutions for hundreds of organizations worldwide. Mark has also led technology teams that built and managed VMS solutions and other technology solutions to digitize and transform extended workforce solutions