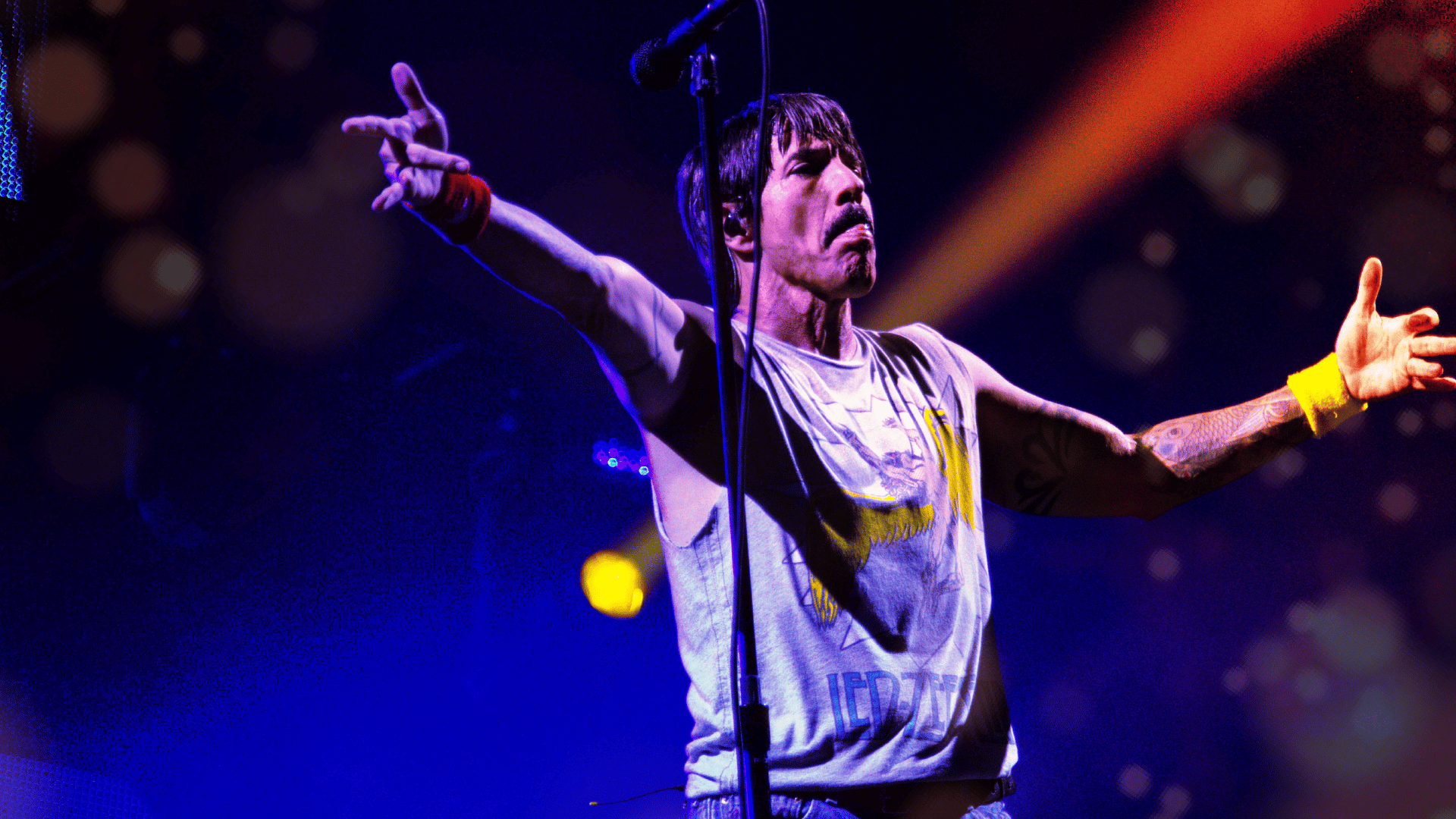 16 Sep

Red Hot Chili Peppers and Flextrack — What's the Link? Find out at the SIA CWS Summit

Productive, efficient, problem solvers. Human-centered leadership, unlocking potential. The Red Hot Chili Peppers. It may be difficult to notice the connection between all this when you're making plans to see the legendary band live. But the link is there — just under the surface.

The Red Hot Chili Peppers' Global Stadium Tour features over 50 shows in 45 cities across three continents over 11 months. There are five lead performers who are championed behind the scenes by a crew of employees, contractors and temporary workers. The professional skills required to mount such production tallies into the hundreds, from supply chains, electricians, marketing, e-commerce, concessions, security and, of course, music.   

All of this expertise is brought together over 50 times in a span of countless weeks to deliver flawless performances for the world's biggest fans. 

How does the production team make it all happen and make it look so easy? 

Next week's Staffing Industry Analysts (SIA) CWS Summit in Dallas will be a similar production, with multiple sessions exploring brand-new solutions, online platforms, risk management and much more. Read on to learn about how you can be there and see The Red Hot Chili Peppers live at the Globe Life Field in Arlington, TX. 
An Empowered Extended Workforce Achieving a Common Goal 
Making it all happen starts with putting meaning and purpose into the work.
There's the classic story of President Kennedy speaking to a janitor carrying a broom at NASA's Space Center in 1962. When Kennedy asked what he did, the janitor replied, "I'm helping put a man on the moon, Mr. President." 
Does everyone in your business know why they're there? And how they are an essential part of a larger team that shares a common goal? Do the managers in your organization have visibility of the entire team, including your employees, contingent workers and subcontractors? 
At every concert, the Red Hot Chili Peppers and their crew have the shared goal of delivering that flawless performance. — night after night at every venue.
Parts of the team, like promoters or venue catering folks, might only work for a couple of days because they're local, but they're still an essential part of the team for that night. They still all share a common goal to make that performance unforgettable. 
Making Total Talent Management and a Universal Workforce Model a Reality
This is a phrase that's increasingly becoming the zeitgeist of all industries. In a recent blog, our Head of Research Jeff Mike highlighted how total talent management could yet gain wider adoption if the barriers, silos, inertia and risk aversion can be overcome. 
The natural evolution of the total talent approach, which turns the methodology of resourcing on its head and considers the outcome first, is the universal workforce model. According to Jeff, organizations now have the capabilities and tools to make this happen – PaaS tools like Flextrack. All that's needed is recognition that the tools are there and the will to put these into place.
As a case study, you cannot ask for a clearer example of assembling people with a deeper set of skills united around a common purpose than a Red Hot Chili Peppers concert. And what an outcome to target. It's a team of thousands that are assembled to make it all happen, each playing a key role with some employed and some flexible workers. All of them are empowered to deliver a common goal.    
What's the Common Link Between Your company and the Red Hot Chili Peppers?
Okay., We know. You've always wanted to "get the band back together." But sometimes, we've all got to play to our strengths, which might mean leaving your guitar in its case at home.
Your strength is creating purpose, powering up growth, unlocking potential, being a problem solver and finding the force multipliers inside and outside of your company that will deliver your concert flawlessly — every time. Recognizing that and delivering the best outcome means looking at resources both across and outside of your enterprise.  
Join us at next week's SIA CWS Summit from Sept. 18-20. With Flextrack, you will discover a universal workforce model in action. We're ready to bring your workforce into the future.
Connect with us at Flextrack's corporate suites at Global Life Field when you're watching the Red Hot Chili Peppers in concert. While enjoying the brilliant music and mind-blowing performance, think of the group as productive, efficient, problem solvers and unlockers of potential — all synchronized and in perfect harmony.  
Vic is an accomplished leader who brings 20 years of experience leading marketing and communications at some of the world's foremost technology companies. Vic previously led global marketing and communications at Ingram Micro Cloud helped launch the CloudBlue brand and led digital marketing for the PaaS business. Before Ingram Micro, Vic led the Global Marketing Team at Printronix. He oversaw programs and initiatives to merge the company with TSC Auto ID and form a new independent brand. Vic held senior marketing positions at Havas Worldwide and IBM earlier in his career. He received his Bachelor of Arts Degree from Bond University, his MBA from the University of La Verne, and is a graduate of the Performance Leadership Program from Cornell University.